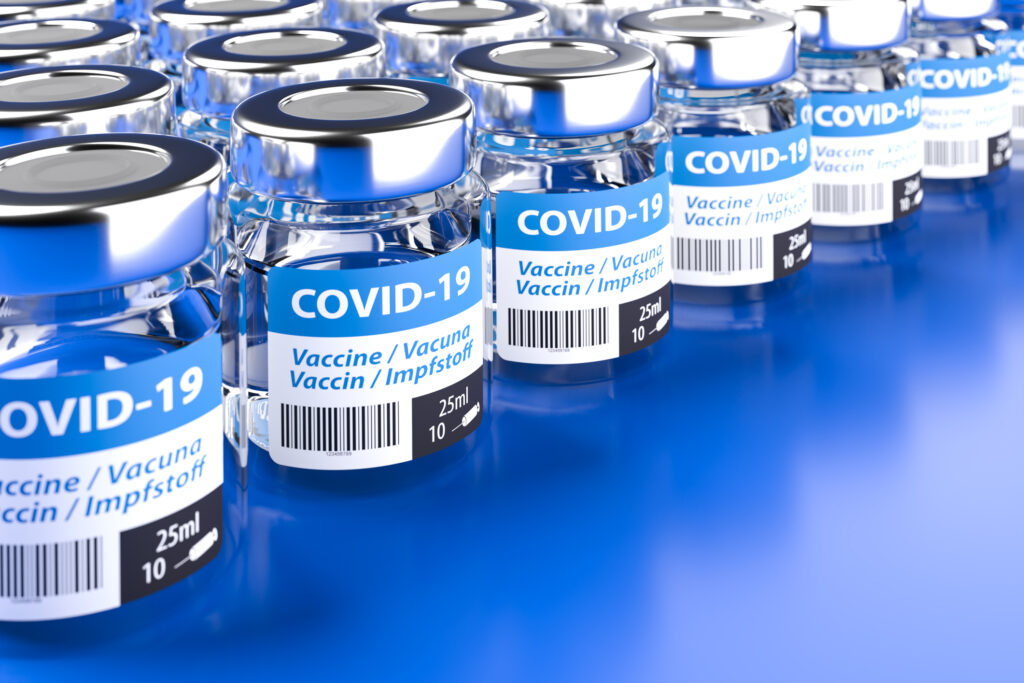 On January 19, 2021, a coalition of Kentucky organizations and individuals submitted the following letter to Governor Beshear.
Dear Governor Beshear,
As COVID-19 spreads throughout the country and the commonwealth, we want to thank you for your efforts to mitigate the spread of this deadly virus. Kentuckians' lives have no doubt been saved thanks to your early and decisive actions.
We are writing as concerned community organizations, state advocates and experts on the issues arising from the pandemic. As you look toward next steps to fight the pandemic with a new tool at your disposal — a safe and effective vaccine — we ask you to consider some of the most vulnerable Kentuckians who are often forgotten: people incarcerated in Kentucky's prisons and jails, and the communities they call home. We urge you to emphasize this segment of Kentucky's population within your overall strategy for effective vaccine deployment.
According to the Centers for Disease Control and Prevention, adults over 60 years old and people with chronic medical conditions — including lung disease, heart disease and diabetes — are at higher risk of contracting COVID-19 and are more likely to suffer serious illness and death. People in this already high-risk group are even more likely to face life threatening consequences if they are incarcerated. People in detention facilities are often forced to live in close proximity with others, and many of these facilities do not have the resources to implement proper sanitization procedures and or provide personal protective equipment (PPE) to all detained persons, visitors and staff.
The newly approved vaccine has ignited a glimmer of light at the end of this dark tunnel. We wholeheartedly agree that health care providers and people living in nursing homes and assisted living facilities need priority access to the vaccine (as do staff in these facilities and in the state's prisons and local jails). Similar to the Kentuckians in nursing homes and assisted living facilities, incarcerated Kentuckians live in uniquely high-risk environments that warrant priority access as well.
Jails and prisons have proven to be efficient vectors for rapid spread of the coronavirus in Kentucky and throughout the nation. Organizations such as the American Medical Association and Johns Hopkins Center for Health Security recommend incarcerated people receive the vaccine quickly because of their living conditions. Compounded with living conditions that are considered high-risk even for healthy people, many detained Kentuckians are elderly, ill or otherwise immunocompromised. In Kentucky prisons, over 15% of the population is over the age of 50, accounting for nearly 3,400 people.
Additionally, the coronavirus does not stop at the gates of a detention facility. When individuals leave a facility they may spread the disease further by infecting family members and others. Increased spread from Kentucky's detention facilities will also further stretch the Department of Corrections' resources —making it even more difficult to contain the spread, contributing to our health care systems being overwhelmed and ultimately making us all less safe.
Access to the vaccine would mitigate the impact of COVID-19 on incarcerated people and our greater commonwealth. Throughout the pandemic, Kentucky correctional facilities have been breeding grounds for this deadly disease. There have been outbreaks at Little Sandy Correctional Complex, Western Kentucky Correctional Complex, Roderer Correctional Complex, Northpoint Training Center, Kentucky Correctional Institute for Women and Green River Correctional Complex, to name a few. The disease continues to ravage county jails, with an ongoing outbreak at Louisville Metro Department of Corrections, approximately 250 COVID cases at Warren County Regional Jail and 55 cases at the Madison County Detention Center.
This demands immediate attention in the form of priority vaccine access. We cannot forget these people — these Kentuckians — who are incarcerated, and the families waiting for them to return home. Everyone deserves the right to feel safe, and no person under the care of their government should be forced to live in life-threatening conditions. Prioritizing this population is not only an act of compassion, it is also a necessary element of an effective, comprehensive strategy to contain the virus in Kentucky.
We appreciate the careful consideration given to this request. Please send any response to these comments to amanda@aclu-ky.org.
Sincerely,
ACLU of Kentucky
Kentucky Center for Economic Policy
Kentucky Voices for Health
and 118 other organizational and individual signatories