The Bevin administration's consultant recommends a massive cut to many retirees' incomes by rolling back past cost of living adjustments (COLAs) — a proposal that could reduce pension checks by as much as 32 percent.
The plan in PFM's report would claw back COLAs earned between 1996 and 2012 for those receiving pensions in all of the plans, including state and local workers, teachers and police.  For Kentucky Retirement Systems (KRS) retirees, that means their checks could be as much as 32 percent smaller for those who retired before 1996 and earned all of the COLAs, as the estimates in the graph below show. Hardest hit are the oldest retirees who have the fewest options to replace their lost income.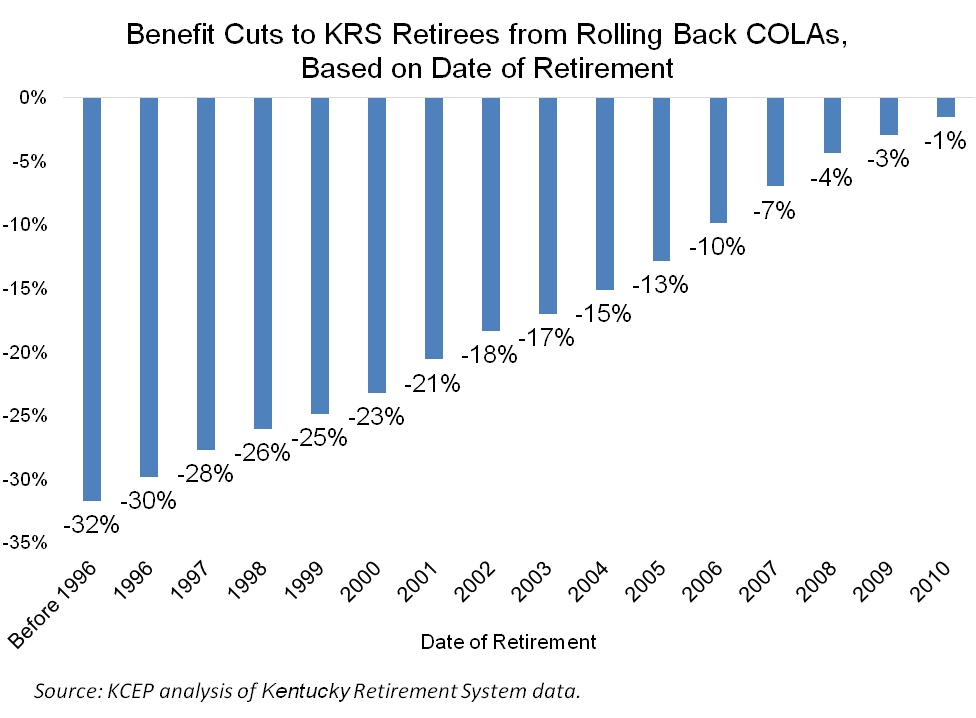 The cut would be a steep loss to retirees across the Commonwealth. To get a sense of the scale, PFM estimates a $355.5 million reduction in employer contributions to the retirement systems because of the rollback in 2019, $201.3 million of which would come from the teachers' plan.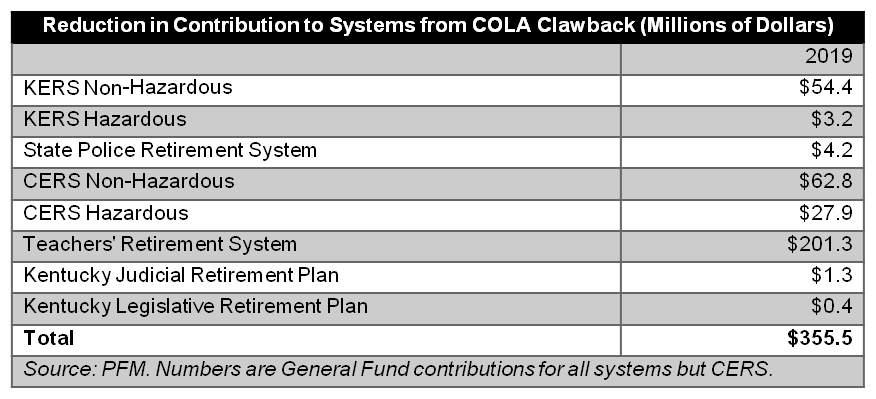 Rather than looking at sensible revenue options, the report suggests Kentucky should break promises to retirees and make cuts that dramatically reduce their standard of living.