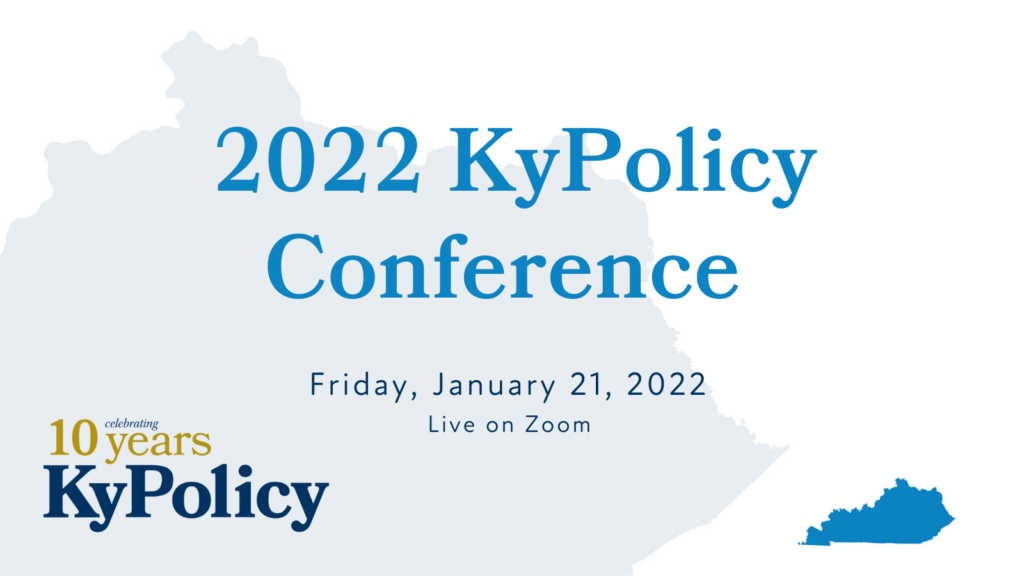 ---
Opening and Plenary – Budget of the Commonwealth Preview
8:30 – 10:00 am
Kentucky lawmakers have a historic opportunity to begin putting the state back on track for a brighter future this legislative session. Thanks to federal pandemic aid that helped keep Kentucky residents and businesses afloat, the state ended 2021 with a substantial revenue surplus, and currently expects another large surplus in the summer of 2022. That offers a tremendous opportunity to help Kentucky families who continue to struggle in the pandemic, begin reversing years of budget cuts, and create the conditions for a strong and sustained economic recovery that benefits everyone. This opening plenary will look at where we stand with revenue and current levels of investment in education, health, infrastructure and other public services in our communities, and the choices facing the General Assembly.
Breakout Panels – Session 1
10:15 – 11:45 am
Care work is essential. Investing in it will benefit us all
Care work happens in child care centers, nursing homes, hospitals, schools and in Kentuckians' homes. It is deeply significant to our economic well-being as individuals and on the whole, and to our physical, mental and emotional well-being. Yet the Kentuckians who work in the care sector are often undervalued and underpaid, if they are paid at all. It's no coincidence that care sector workers also tend to be women, especially women of color: Systemic undervaluing of care work drives race and gender wage gaps. This session will explore the state and federal policy solutions that are needed to modernize the care economy by improving wages, training and benefits, and to provide support for unpaid caregivers through the Child Tax Credit and paid sick and family leave.
Reversing harmful policies from the War on Drugs
The War on Drugs, launched publicly in 1971, dramatically changed the landscape in criminal justice, contributed to the largest increase in policing and incarceration in U.S. history, and helped make the country the world's incarceration capital. The harmful legacy of the War on Drugs continues today, where Kentuckians are often locked up for drugs – especially in low-income communities, communities of color and rural areas – while policies to support people battling substance abuse are inadequate. In this session, you will hear about the history and legacy of the War on Drugs and how it has increased punishment and incarceration in Kentucky, as well as what policy opportunities the General Assembly has to reverse punitive drug policies and support communities.
Breakout Panels – Session 2
12:30 – 2:00 pm
How to win against austerity and invest in prosperity
Austerity policies in Kentucky have severely reduced public investments in our schools, child care, mental health services, infrastructure and more. This deeply anti-tax movement gives tax breaks to the wealthy and those at the top – who continue to grow richer at a time of growing inequality – while undermining critical investments in communities, with disproportionate impact on families in economically distressed areas of the state, Kentuckians of color and others facing barriers to affording private alternatives to public services. But Kentucky has a historic opportunity to begin reinvesting in shared prosperity. In this session, you'll hear about the history of austerity in Kentucky and the opportunity presented by recent budget surpluses, what the data and research actually say about how to strengthen our economy, and messaging guidance on how to win minds and hearts for reinvesting in Kentucky's future in the 2022 General Assembly.
Reinforcing transformative safety net improvements in Kentucky
Despite the historic and devastating levels of job loss and the economic downturn caused by the pandemic, new relief programs and changes to make existing programs more accessible have helped Kentuckians put food on the table, get to the doctor and pay bills. With these programs' proven impact in reducing hardship and poverty, Kentucky should prioritize expanding access to safety net programs. This panel will discuss how public assistance has helped Kentuckians during the pandemic, why we should continue to improve, fund and avoid weakening those programs, and what Kentucky needs to do to make improvements to the safety net permanent.
Keynote – Annie Lowrey
2:15 – 3:45 pm
---
We thank these partners for their generous sponsorship of the 2022 KyPolicy Conference!
---
Social workers are eligible to receive CEUs for their participation. Participants will check in during the program via the zoom chat function with National Association of Social Workers Kentucky chapter Executive Director, Brenda Rosen. For more information please message Brenda Rosen: brosen.naswky@socialworkers.org.