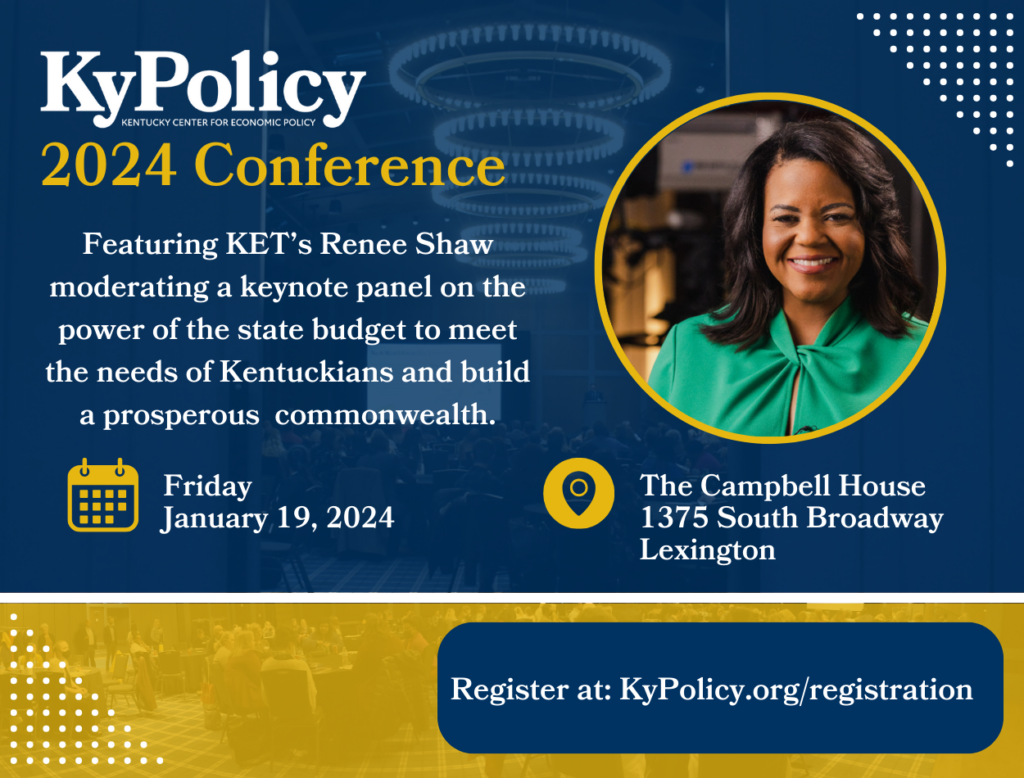 2024 KyPolicy Conference
January 19, 2024
Lexington, KY
Register for the conference today – CLICK HERE
In 2024, the Kentucky General Assembly will face a major choice: will lawmakers use our ballooning cash reserves to reinvest in Kentucky and deliver for the people, or continue to aim at a constrained budget and additional tax cuts that will inhibit our ability to build a thriving commonwealth in the future?
This question will be at the center of the 2024 KyPolicy Conference, which will take place Jan. 19, 2024 in Lexington, and feature KET's Renee Shaw moderating a keynote panel on the power of the state budget to meet the needs of Kentuckians and build a prosperous commonwealth. The conference will also include breakouts on public education funding, the vulnerable child care industry, ongoing and emerging housing issues and our mass incarceration crisis.
For the first time, the conference will also include an advocacy training session where attendees can learn how to influence the policy they care about, along with tabling by partners from around the state.
This year's KyPolicy conference promises the in-depth analysis it always delivers with more opportunities for interaction and partnership than ever before.
Scenes from the 2023 KyPolicy Conference