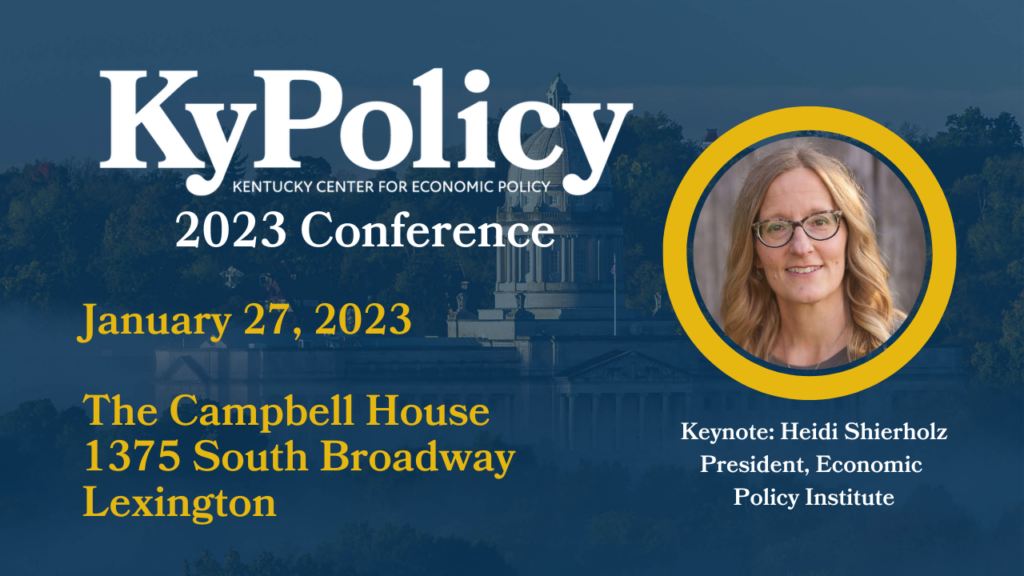 2023 KyPolicy Conference
January 27, 2023
9 a.m. – 4:00 p.m.
For the first time in three years, the KyPolicy Conference is returning in person. On January 27, 2023, we'll come together at The Campbell House in Lexington to explore the challenges and opportunities facing Kentucky this year and beyond.
Register for the conference today – CLICK HERE.
To view the Conference Agenda and Panelist Bios — CLICK HERE.
** We encourage all guests to wear a mask at this event. Mask mandates will be determined by positivity rates in Fayette county the week of the event.**
Opening and Plenary – Income tax cuts and the future of
the Commonwealth
The 2023 General Assembly arrives at a moment of economic uncertainty and historic opportunity in the commonwealth. Unemployment is low but a potential recession is looming and years of budget cuts, a pandemic and two devastating natural disasters have created needs across Kentucky. Large surpluses give lawmakers an opportunity to address those needs, prepare for a downturn, and make investments that put the state back on track for a brighter future. But House Bill 8 — legislation passed last session to lower, and eventually eliminate, Kentucky's income tax — threatens to squander those surpluses. This opening plenary will look at the commonwealth's budget situation in light of these unique circumstances and explore other pressing issues the General Assembly will face in 2023.
Presenter: Jason Bailey, Executive Director, KyPolicy
Breakout Sessions
Kentucky's vital safety net and the threats it faces
Kentucky families have used safety net programs to put food on the table, get help paying for child care, see the doctor and pay bills during the pandemic. These programs reduce hardship and child poverty, but Kentucky faces a stark choice when federal safety net supports end – to build on these improvements or to lose the momentum gained in the last three years, creating hardships for thousands of Kentucky families. This panel will discuss how public assistance helps Kentuckians and what needs to be done to ensure families have their basic needs met in an uncertain future.
Moderator: Jessica Klein, Policy Associate, KyPolicy
Panelists: Priscilla Easterling, Outreach Coordinator, Kentucky Voices for Health
Dr. Sarah Vanover, Policy Research Director, Kentucky Youth Advocates

Why Kentucky's jails are overcrowded and what we can do about it
After a temporary drop during the height of the COVID-19 pandemic, the commonwealth's jails are once again bursting at the seams. Kentucky continues to lock up far too many of its citizens and Black Kentuckians are disproportionately represented among those incarcerated. Meanwhile, punitive laws passed by the legislature in recent years are likely to make the problem worse. In this session, you will learn about the factors driving the over-incarceration of Kentuckians, including the perverse financial incentives behind the growth of county jails, and policy solutions to this harmful situation.
Moderator: Ashley Spalding, Research Director, KyPolicy
Panelists: Amelia Kirby, Project Director, Foundation for Appalachian Kentucky
Kungu Njuguna, Policy Strategist, ACLU
Jack Norton, Ph.D., Assistant Professor at Governors State University


Rebuilding after natural disasters and preparing for the next one
Tornadoes hit western Kentucky in late 2021 and floods devastated eastern Kentucky in the summer of 2022. Both areas are recovering and rebuilding, but many survivors still need help getting back on their feet. The state has the budget surpluses to provide that help and to prepare for the next natural disasters sure to come, but it's unclear what steps the legislature will take to address these concerns. This session will include a high level overview of the role federal, state and local governments play in disaster recovery and preparedness, with a particular focus on the housing needs in eastern Kentucky and what needs to happen to make us more resilient in the future.
Moderator: Pam Thomas, Senior Fellow, KyPolicy
Panelist: Mary Cromer, Deputy Director, Appalachian Citizen Law Center
R. Scott McReynolds, Executive Director, Housing Development Alliance
Kris Smith, Ph.D. Author, Headwaters Economics

How Kentucky workers are embracing unions and building power
Thanks to a tight labor market, Kentucky workers have more power and more options than they've had in decades. And they're using that power to organize. Despite anti-union policies such as the so-called right-to-work law, many Kentucky workers have formed unions in recent months — in coffee shops, book stores, college campuses and distilleries. In this session, you will hear about the economic conditions that led us to this surge in organizing, and from the unionized workers who have been building and exercising worker power to improve wages and working conditions for them and their coworkers.
Moderator: Dustin Pugel, Policy Director, KyPolicy
Panelist: Shelly Baskin, Staffer, Murray State University
Aaron Bone, Barista, Heine Brothers
James DeWeese, Business Agent for Teamsters Local 89

Keynote – Heidi Shierholz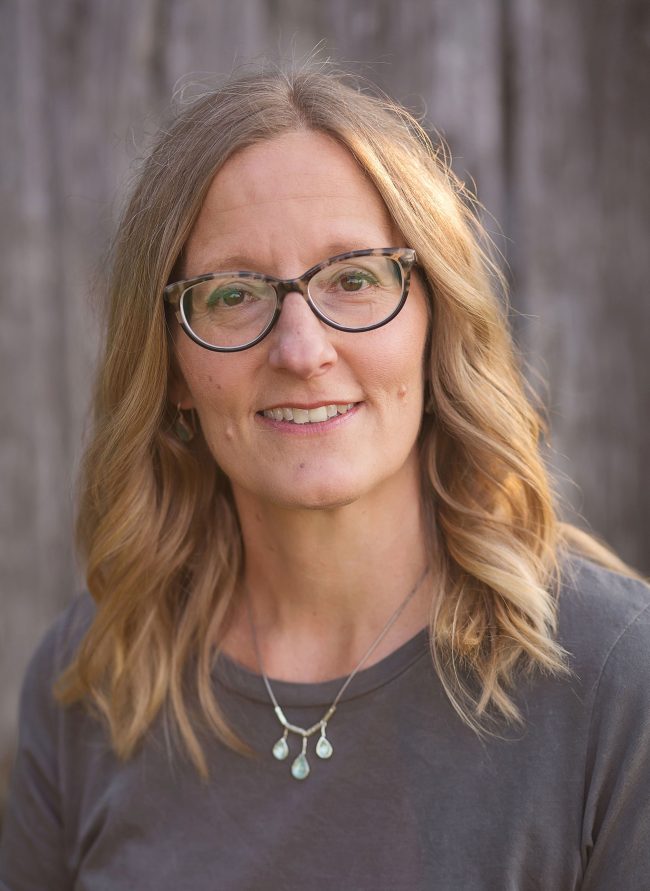 Heidi Shierholz is the president of the Economic Policy Institute, a nonprofit, nonpartisan think tank that uses the power of its research on economic trends and on the impact of economic policies to advance reforms that serve working people, deliver racial justice, and guarantee gender equity. In 2021 she became the fourth president EPI has had since its founding in 1986.
Social workers are eligible to receive CEUs for their participation. Participants will check in during the program with National Association of Social Workers Kentucky chapter Executive Director, Brenda Rosen. For more information please message Brenda Rosen: brosen.naswky@socialworkers.org.