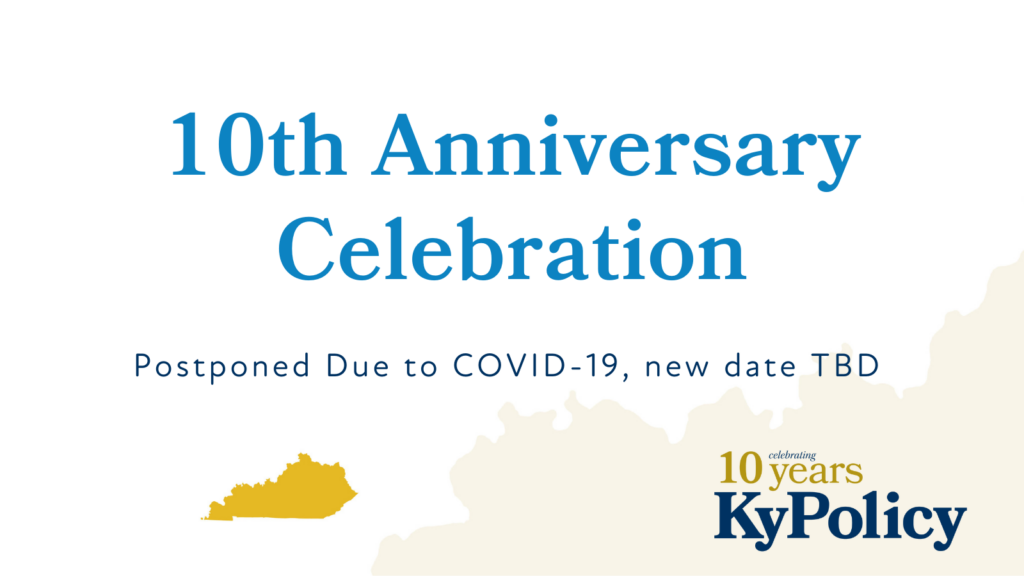 The Kentucky Center for Economic Policy launched a decade ago to develop policy solutions that build a commonwealth where everyone can thrive. For the last 10 years, we've worked to advance public policies that increase economic security, reduce problems like poverty and incarceration and ensure stronger investments in our communities.
Celebrate our first decade of focusing on solutions for Kentucky with drinks, appetizers, a premiere of our new 10th anniversary video retrospective and more!
This event has been postponed due to COVID-19. A new date will be announced.